BizzAR for Business
Get AR on board in your business and receive:
Access to custom proposals. We can create out-of-this-world solutions in AR for business inside BizzAR or standalone app. Or help you come up with a fresh idea.
Unique AR camera. No shaking, device overheating or simply low quality output. You can do better than all the low-grade AR apps around you.
One app – multitude of opportunities. We are showing the world what potential AR has for business and all that with one single app BizzAR!
See for Yourself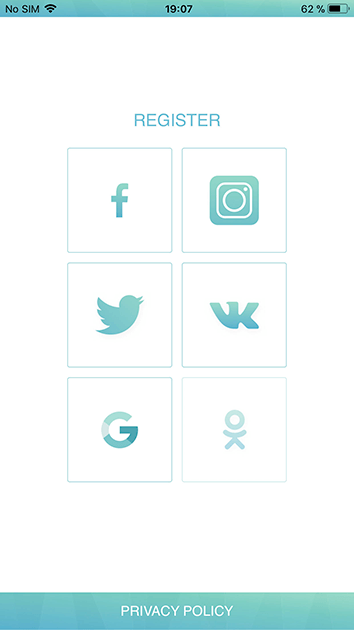 Welcome aboard!
Augmented reality is a fantastic source of creativity and inspiration. Register and stay with us!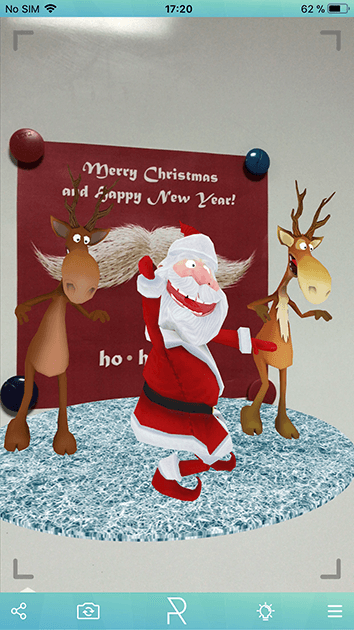 Send holiday greetings!
Check out this wacky Santa and his deer. Your friends and family are gonna love them!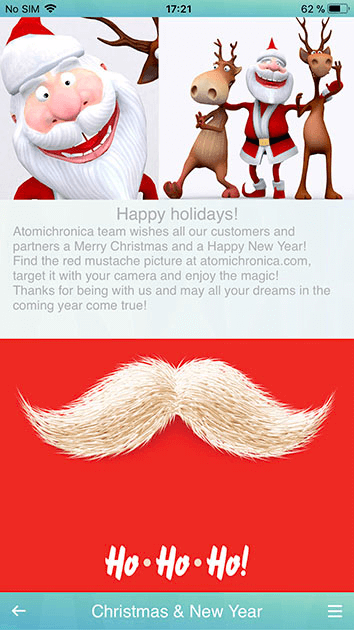 And here we go!
Go to "Content" button to see what features the users can access in BizzAR.
BizzAR for customers
To make the best of BizzAR:
Get on with it! Be the first to join! Use your favorite social media to register and… welcome!
Live in augmented reality. AR can make the common things around you come to life, or even change the way you look! Just give us some time, it's coming out real soon!
Make selfies. There's always something to see in AR through your front camera inside BizzAR. And be sure to take a memory photo!
Share with friends. Share photos you make in BizzAR on the most popular social media. What are you waiting for?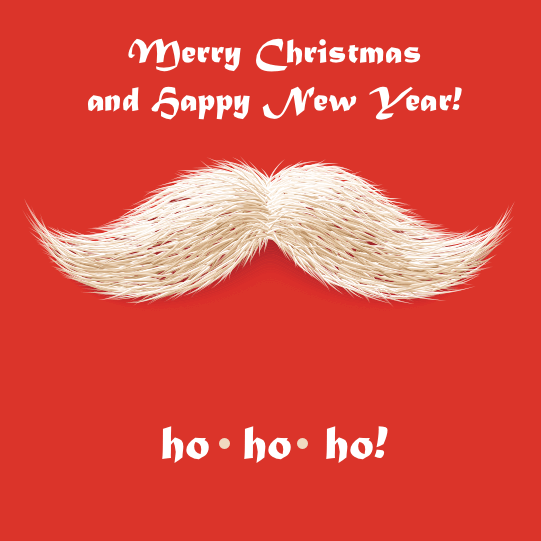 Download it now!
2017 is the year when augmented reality started to take off. And this technology is set to continue shaping our world. Atomichronica designed this AR greeting card for you. See the picture of a moustache to the left of the text? Just download our BizzAR app from App Store or Google Play, target the picture with your camera to get the idea how AR works, how it can promote your business and discover the power of the tech.
Contact us to take your marketing to a new level and create something amazing for your clients! AR can work magic in absolutely every aspect of business.
Happy Holidays and all the best in the year to come!